Starters & to Share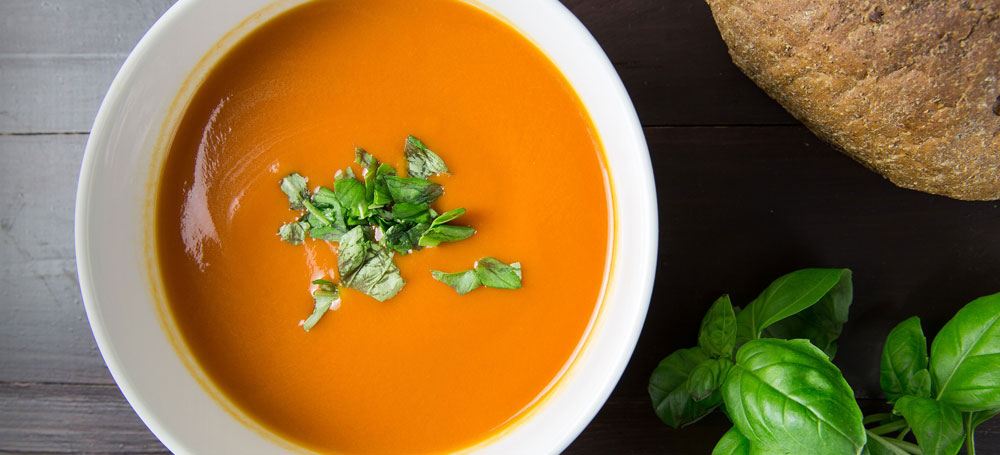 While you Wait
| | |
| --- | --- |
| Mustard BBQ mini sausages 3.95 | Whitebait with tartare 4.95 |
| Mixed Greek olives 3.95 | Ham & cheese croquettes 4.95 |
| Calamari rings, garlic chilli salt 4.95 | Stuffed peppers 3.95 |
|   | Crispy Chilli Beef 5.95 |
Starters & Sharing Board
Roasted red pepper and tomato soup with herb croutons 6.95 (VG) (GFA)
Garlic chilli prawns, crostini and garnished salad 7.95
Chicken liver parfait, plum & onion chutney with buttered sourdough toast 7.95 (GFA)
Potted mackerel, topped with cranberry, lemon & pickled fennel salad, sourdough 7.50
Sautéed wild mushroom and garlic rosemary bruschetta 6.95 (VG)
Antipasti sharing platter – Salsiccia Piccante salami, Italian Bresola, Chorizo, olives, roasted peppers, dolcelatte cheese, warm ciabatta and focaccia 18.95
Pub Classics & Mains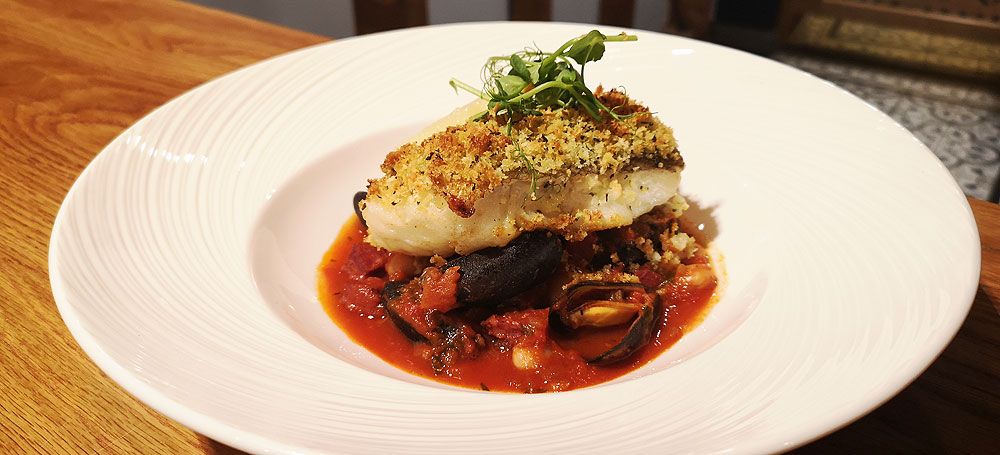 Spicy red Thai curry with King prawn, mussels & squid, sticky jasmine rice, pak choi 14.95
Slow braised lamb shank, creamy mash & seasonal vegetables, redcurrant & rosemary jus 19.95
Roast butternut squash risotto, toasted hazelnuts and crispy sage 13.95 (GF) (VG)
Baked Salmon Fillet, crushed new potatoes, broccoli, carrots creamy prawn & chive sauce 16.95
Pea courgette & leek linguine, garlic crostini, crème fraiche and chilli 13.50
10oz Ribeye steak, roasted tomatoes, field mushrooms & triple cooked chips 25.95
Chestnut mushroom & squash pie, creamy mash, winter greens, carrots and gravy 15.95 (VG) (GF)
6oz Classic beef burger with cheese, bacon, relish, gherkin, coleslaw, hand cut chips 14.95 (GFA)
Honey and mustard roasted ham, duck eggs and hand cut chips 13.95 (GF)
Traditional sausages, mash and broccoli 13.50 (GF)
Chicken & ham hock pie, creamy tarragon sauce, mash & tenderstem broccoli 15.95
Maldon Gold beer battered fish, triple cooked chips, mushy peas and tartar sauce 14.75
Chicken supreme, potato gratin, seasonal veg and wild mushroom sauce 15.95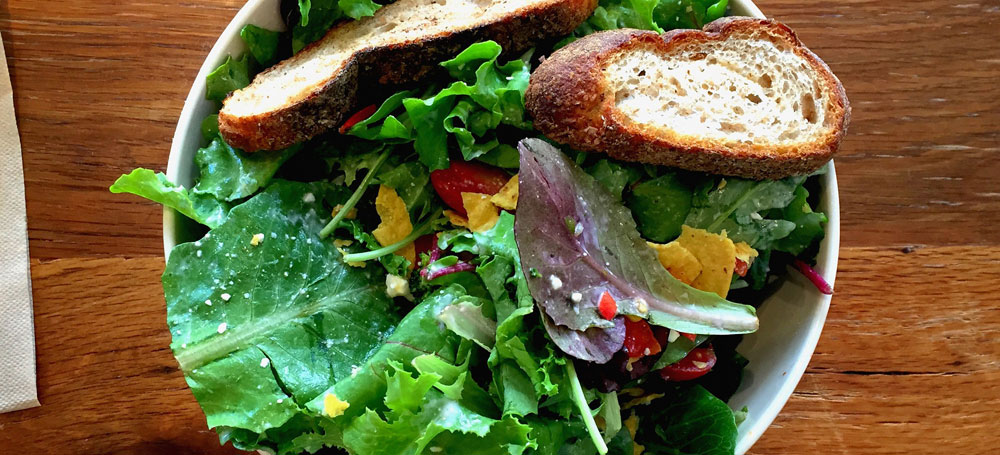 Light Bites
Warm Ciabatta Selection, Served Until 5pm
Roast vegetables, hummus, spinach leaves and harissa mayonnaise 6.95 (V)
French brie & bacon, gem lettuce with cranberry 7.95
Extra mature Welsh cheddar, red onion chutney and gem lettuce 6.95 (V)
Chicken and bacon, spring onion and mayonnaise 7.95
Prawn marie rose, with wild rocket 7.95
For the Children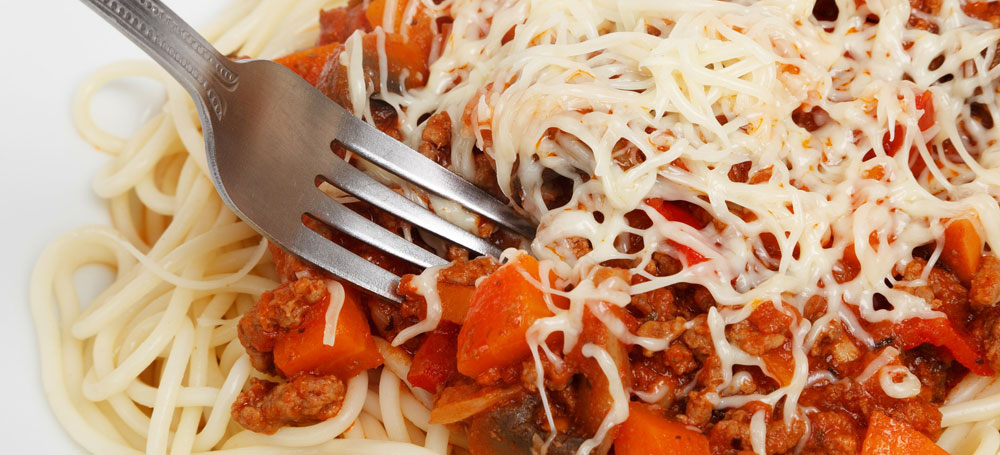 For the Children
Quarter pounder burger with cheese, floured bap & chips 9.95
Chicken Goujons, garden peas and triple cooked chips 9.95 
Honey and mustard roasted ham, duck egg & chips 9.95 (GF)
Traditional sausages, mash and garden peas 9.95 (GF)
Fish goujons, garden peas and triple cooked chips 9.95
Desserts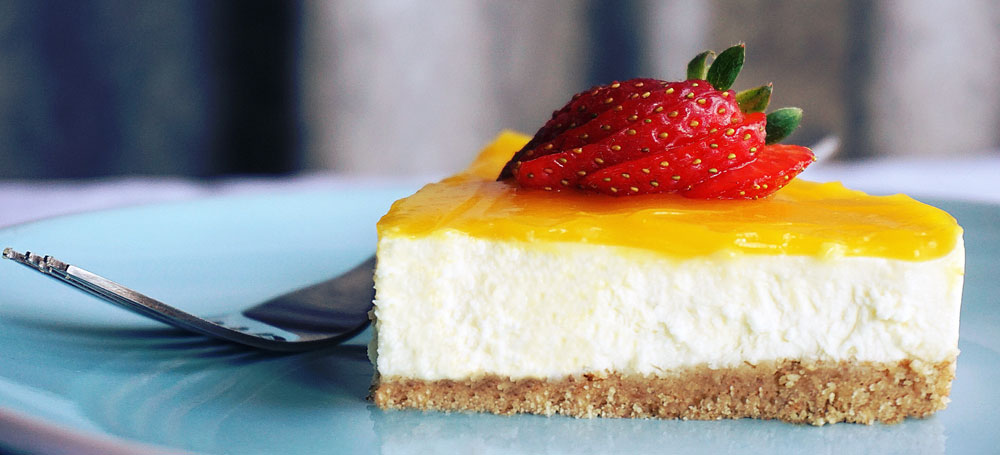 Golden sultana bread & butter pudding with custard 6.50
Strawberry Eton Mess pavlova 6.75 (GF)
Chocolate brownie, boozy Amarena cherries and chocolate ice cream 6.50
Lemon and ginger cheesecake with vanilla ice cream 6.75
Sticky toffee pudding, toffee sauce & vanilla ice cream 6.95
Apple, pear & blackberry crumble, with custard 6.95
Salcombe Dairy Ice Cream & Sorbets; 1.75 per scoop
Raspberry Ripple, Belgian Chocolate, Strawberries & Cream, Vanilla, Honeycomb, Rum & Raisin
Mango or Lemon Sorbet
Cheeses
Selection of artisan cheeses consisting of; (GFA) with grapes, chutney & figs 11.95
Black Bomber, Applewood Smoked, Green Thunder, French Brie, Oxford Blue, Cornish Yarg,
A 'nose' of cheese with Cockburn port 6.95
Coffee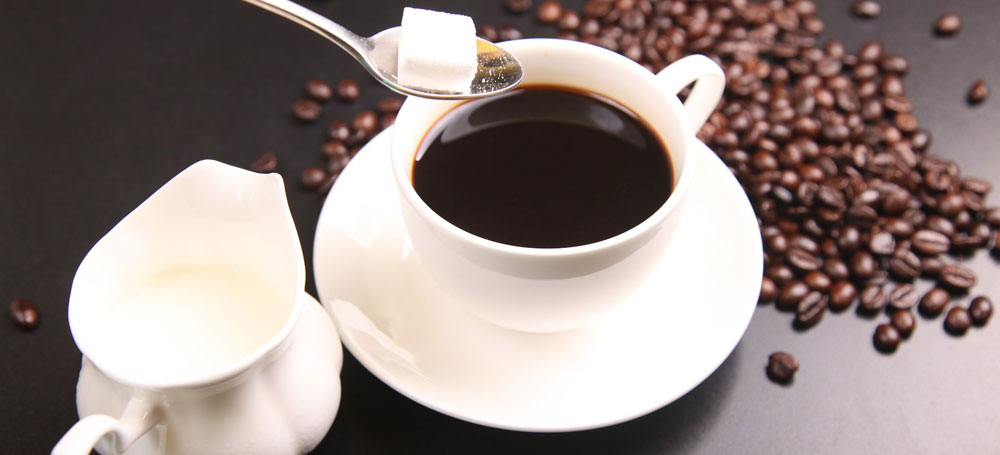 Americano 2.40
Cappuccino 2.85
Single Espresso 2.40
Latte 2.95
Double Espresso 2.85
Tea selection 2.40
Hot Chocolate 3.00
Irish Coffee 5.95
BREAKFAST MENU
PLATED BREAKFAST
Big Breakfast 11.95
Two back bacon rashers, two sausages, two slices of black pudding, two grilled mushrooms, two grilled tomatoes, a pot of cassoulet chorizo beans, two poached eggs and buttered toast.
Classic Breakfast 9.50
One rasher of bacon, one sausage, slice of black pudding, grilled mushroom, grilled tomato, a pot of cassoulet chorizo beans, poached egg and buttered toast.
Eggs Benedict 8.75
Toasted English muffin topped with home baked ham, two poached eggs and finished with hollandaise sauce.
Smashed Avocado 8.50
Two toasted sourdough slices topped with chilli and lime avocado and two poached eggs.
Vegan Breakfast 8.95
Two red onion and rosemary vegan sausages, two grilled mushrooms, two grilled tomatoes, a pot of vegan cassoulet beans and a slice of toast.
EXTRAS
Sausage 1.50           Bacon 1.50                       Egg 1.00
LIGHTER OPTIONS
Served in ciabatta or wholemeal bread (GFA)
Sausage 5.95
Bacon 5.95
Veggie sausage 4.95
Bacon and Egg 6.95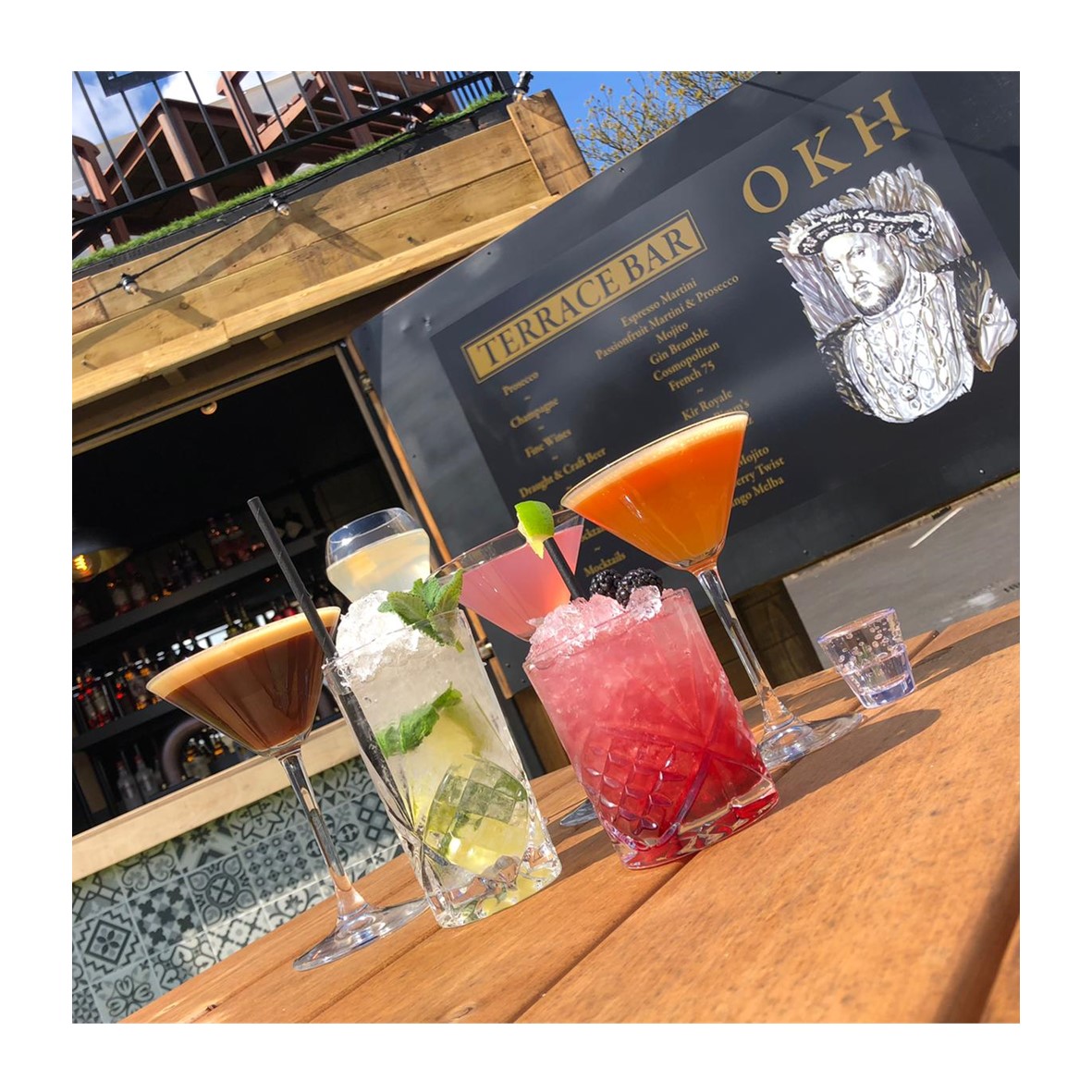 Old Kings Head Cocktail List
Something New & Special
French Martini – Vodka, Chambord liqueur & Pineapple juice
 Cocktails
 Espresso Martini – Vodka, Kahlua, Espresso 8.50
 Passionfruit Martini & Prosecco – Absolute Vanilla Vodka, Passoa, Passion fruit Purée 9.50
 Mojito – Bacardi Rum, Sugar Syrup, Mint, Lime, Soda Water   8.50
 Bramble – Gin, Sugar Syrup, Creme de Mure, Lemon Juice   8.50
 Cosmopolitan – Vodka, Cointreau, Cranberry, Lime Juice  8.50
 French 75 – Champagne, Gin, Lemon Juice, Sugar Syrup 9.50
Long Drinks
Classic Pimm's – Pimm's & Lemonade   7.50
 Aperol Spritz – Aperol, Prosecco, Soda Water  8.50
 Kir Royale – Champagne, Creme de Cassis 9.50
Mocktails
Virgin Mojito – Apple juice, soda, sugar & mint 6.50
 Strawberry Twist – Cranberry & Apple juice with strawberry puree 6.50
 Mango Melba – Mango, passion fruit and strawberry puree topped with lemonade 6.50
This is a sample menu.
We are happy to provide allergen guidelines for our menu items, for more detailed information please speak to a member of the team. We take additional measures when told about allergens but as our food is prepared and freshly cooked to order in our kitchen, we cannot guarantee all traces of our allergens are completely removed.