How it works?
We only have limited selected availability for collection and delivery time slots, therefore please book in advance.
We'll take payment for your order over the phone, and allocate you a preferred collection time.
Please arrive for your collection promptly and pop into the pub where we can hand your order to you from the bar.
We can offer a delivery service, with a £2.50 delivery charge added to your order, proceeds donated to Little Havens Hospice, who will now need it more than ever at this time. Delivery slots allocated on a first come first served basis, to be booked at the time of ordering. Please see the map for delivery radius, but should you live outside the circle, please do not be deterred as we may be able to organise a delivery still.
It's as simple as that.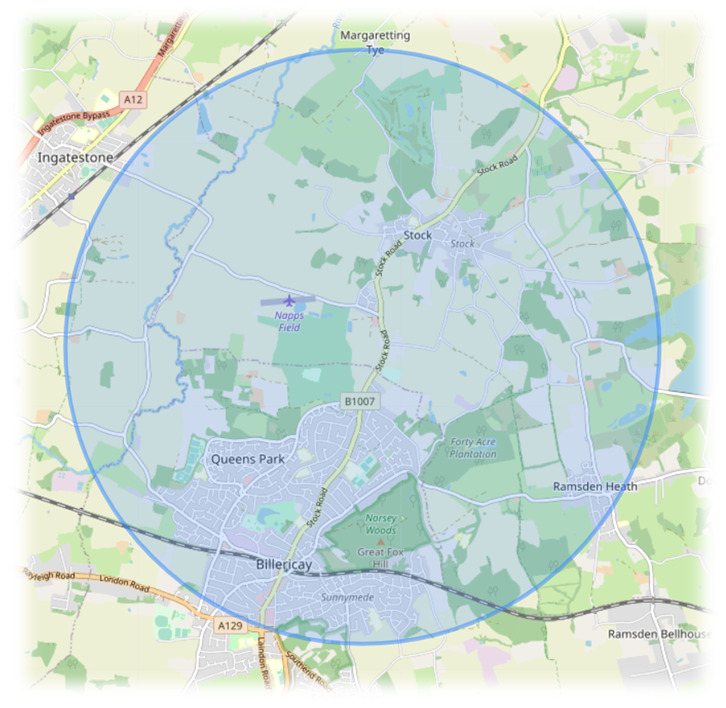 Sunday Lunches
Our Sunday Lunches are all cooked, but require final heating at home. This is to ensure you can enjoy a high standard meal, that hasn't spoilt on delivery or collection from us. We provide instructions, that require the final heating of your meals. Don't worry, it's very simple!
Adult Roast 13.95
All roasts served with Maldon sea salt and thyme roast potatoes, braised red cabbage, creamy carrot and swede mash, seasonal greens, Yorkshire pudding and gravy
Roast chicken with pig in blankets and stuffing (GFA)
Roasted topside of beef (GF)
Vegetarian shortcrust pastry pie
Children 8.95
Roast chicken  with pig in blankets and stuffing (GFA)
Roasted topside of beef (GF)
Sides
Cauliflower cheese 3.95
We'll be shortly adding our Takeaway Pizza's & Salad's from our Container.
This is a sample menu.
We are happy to provide allergen guidelines for our menu items, for more detailed information please speak to a member of the team. We take additional measures when told about allergens but as our food is prepared and freshly cooked to order in our kitchen, we cannot guarantee all traces of our allergens are completely removed.