OKH TERRACE BAR
During the Summer month's, weather permitting our outside terrace bar is open of a weekend serving drinks & cocktails, so you can enjoy the terrace and patio area. As well as drinks, you'll be able to grab one of our Pizza's or Salads straight from the bar too. These can be enjoyed in the garden or available for Takeaway.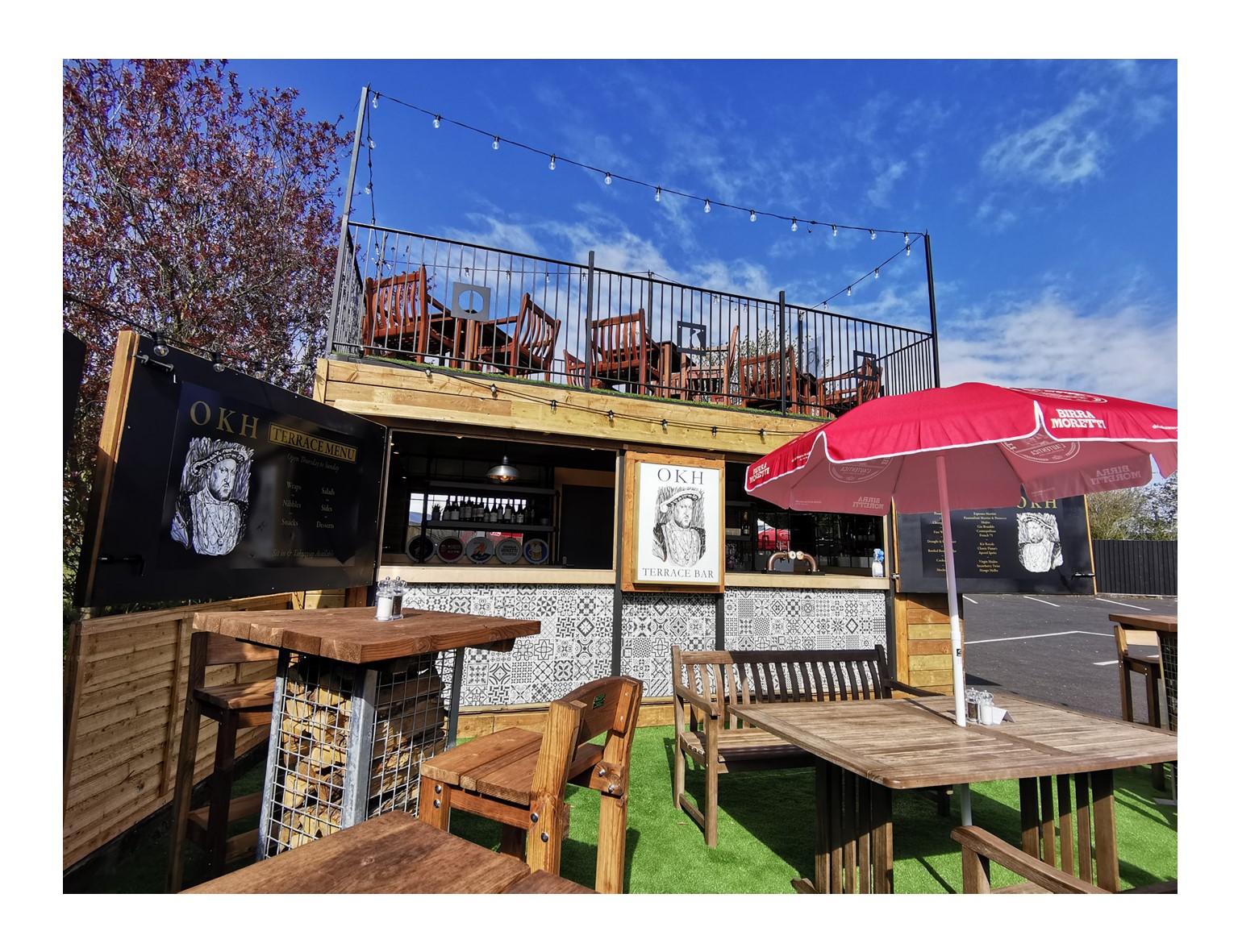 The Terrace Menu
Pizza
10" Stone Baked
Classic Margherita 10.95
Texan BBQ Chicken 11.95
Red onion & Goats cheese with rocket pizza 11.95
Meat Feast, Sausage, Chicken, Pepperoni & Ham pizza 12.45
Salads
Greek Salad, olive, feta, tomato & cucumber with tzatziki 10.50
Superfood Bowl, quinoa, avocado, beetroot, edamame beans, carrot & red cabbage 9.95
Caprese; mozzarella, beef tomato, fresh basil and basil oil dressing 7.50
Chicken Caesar – anchovies, croutons, Kos lettuce and Caesar dressing 10.50
Wraps
Wraps served with slaw
King Prawn, Smashed Avocado & Chilli 10.95
Texan BBQ chicken with bacon 10.50
Tuna, chilli and sweetcorn radish 10.95
Roasted Mediterranean Vegetables with homemade houmous 10.50
Crispy Beef with an Asian slaw salad 10.50
This menu is a sample and may change slightly due to availability. We recommend to check, as the Terrace Menu is available, weather permitting.